Work time:
Every day 12:00 - 23:45 h.
Garden/Terrace

Parking

WI-FI

Takeaway

Delivery
Phone for reservations:

+359 882 999 002
Garden/Terrace

Parking

WI-FI

Takeaway

Delivery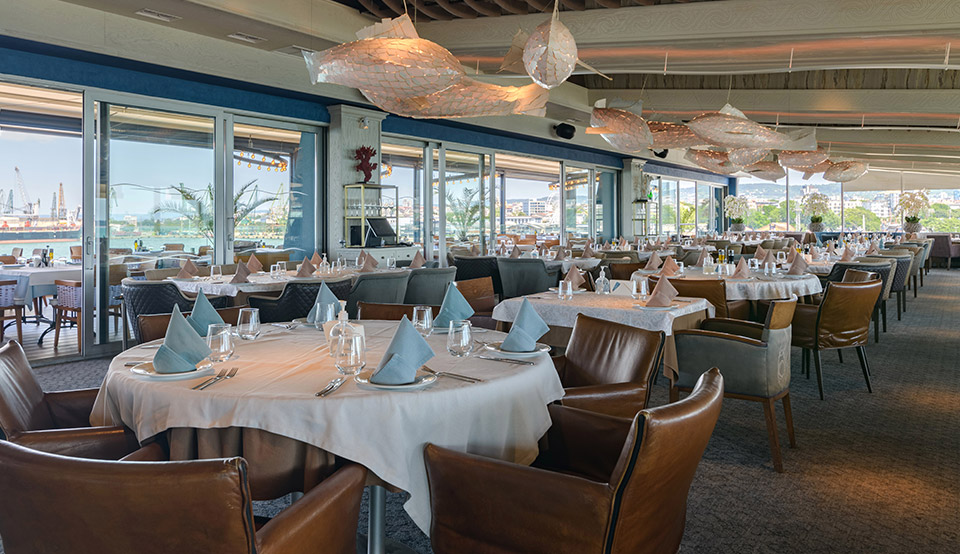 Style, coziness, luxury interior, exquisite menu and unique panorama fuse together to create the perfect harmony called Captain Cook Varna.
Situated on the panoramic level of the iconic Varna Port, Captain Cook restaurant welcomes guests to the marvelous summer terrace where they may enjoy the beautiful gulf and the whisper of sea.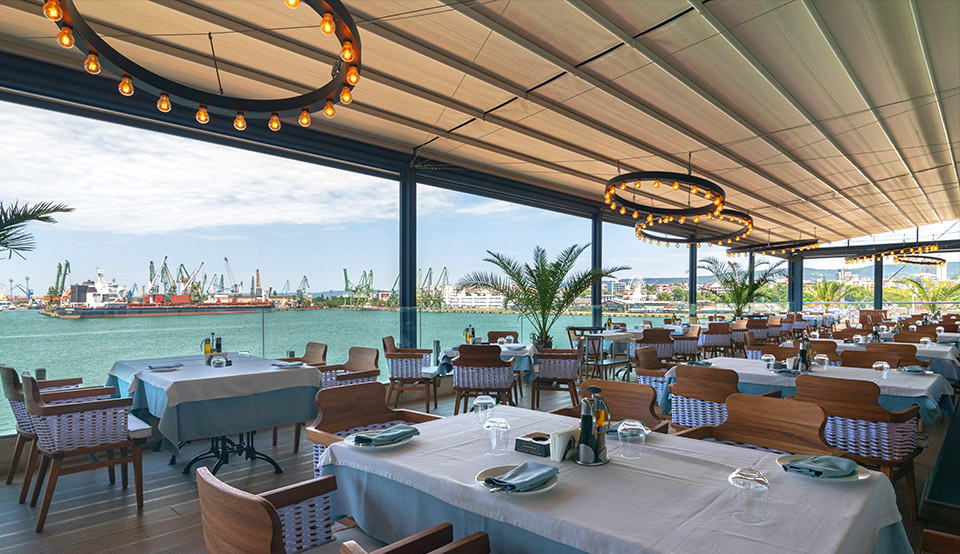 We are also proud of the highest quality beef and fresh seasonal products.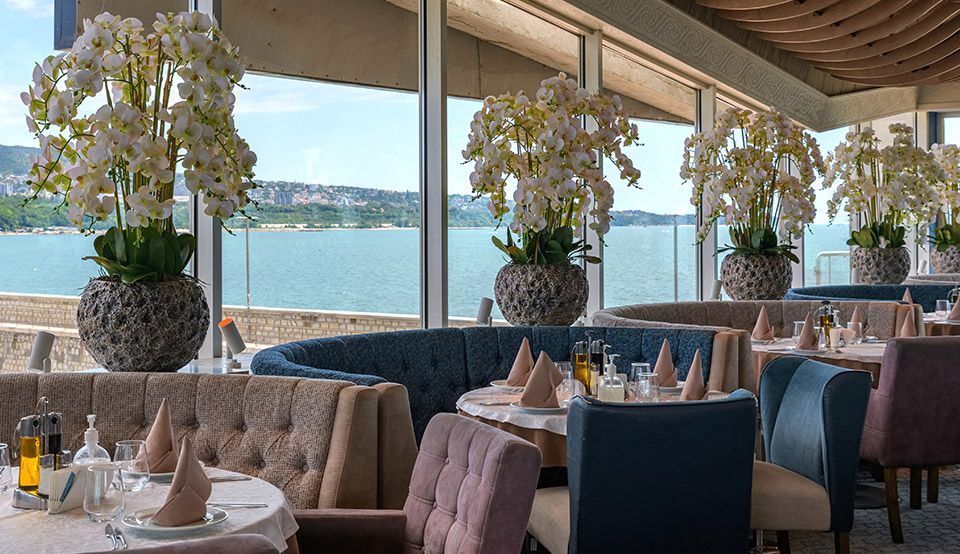 The wines, an integral part of each class menu, are specially selected and of the highest quality.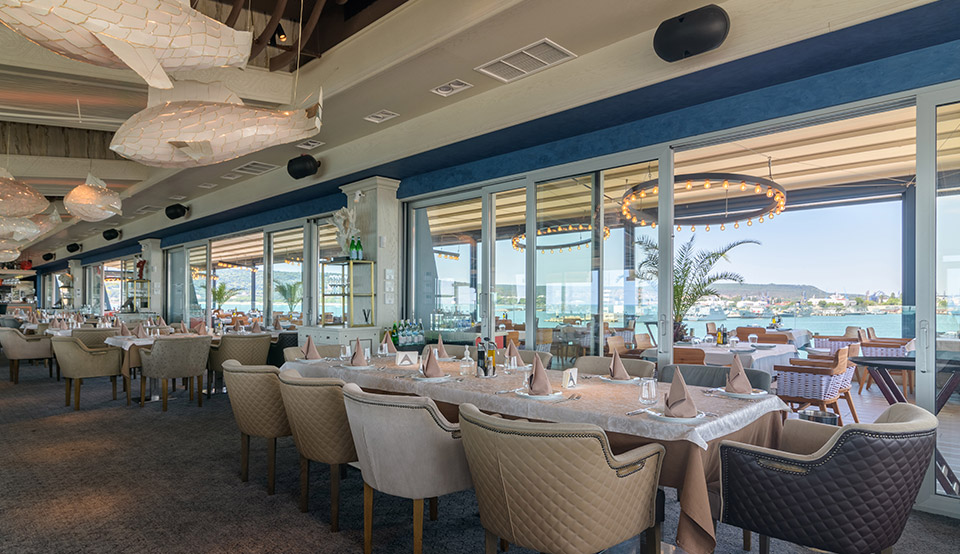 The stylish setting is a natural continuation of the feeling of freedom implied by the sea and the warmth of sunset. The exquisite ambiance is imbued with the piano chords, a true delight for the ears of visitors on Thursday, Friday and Saturday evenings. Since its opening, Captain Cook has built up a reputation of the best high-end restaurant in town, gradually capturing the attention of a growing public..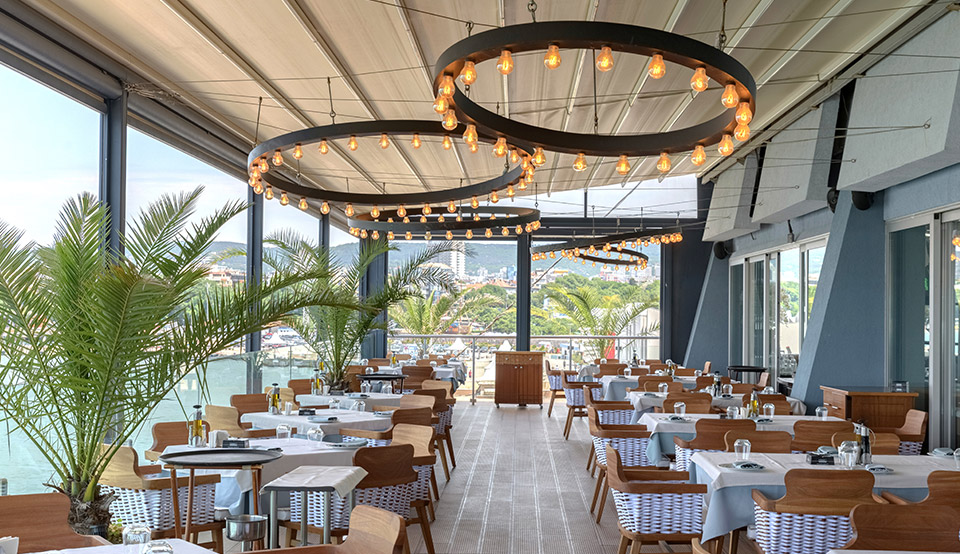 Captain Cook is a preferred spot for every worshiper of seafood, culinary delights, classy wines and perfect service.
Here, every guest is someone special coming back again and again to dive into the atmosphere of the one and only Captain Cook Varna..